Other Pursuits
When I'm quiet on the music front, it's because I'm doing all or one of these things below…
Amateur Hour!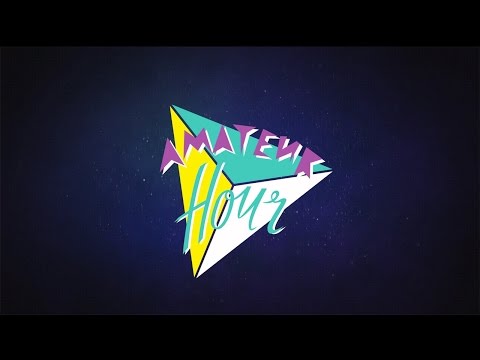 Wanna see what I've spent all my time working on lately? Day and night! All the time! It's an arts/culture/comedy variety show made entirely by volunteers! Watch the trailer and subscribe!
There's a full season up at www.amateurhour.tv and we're working behind the scenes to try and get another one made.
More info at www.facebook.com/amateurhourtv or www.twitter.com/amateurhourtv!
____________________________________
Word Nerds!
An occasional hourly radio show on RRR focusing on excellent and interesting lyricists. Hosted by me.
Show blurb:
Laura Imbruglia guides you through a 1 hour exploration of interesting and excellent lyricists, and the stories behind their songs.
Crossing continents, decades & genres, Laura and her nerdy musical guests will discuss what makes a good lyric and the different writing methods lyricists employ to get their story across.
More info at https://www.facebook.com/wordnerdsonrrr/
____________________________________
You're Lookin' At Country!
You're Lookin' At Country is a pretty amazing country night I put on once a year.
Men sing country songs made famous by women.
Women sing country songs made famous by men.
All performers and audience are encouraged to dress in their best country drag.
Opening act plays selections from a classic country album of their choosing.
Money raised goes to a different charity each year.
Previous artists involved have included: Courtney Barnett, Robyn Hitchcock, Whitley, Ruby Boots, Ella Hooper, Emma Swift, Closet Straights, Sagamore, Weened, Laura Jean, Ashley Naylor (Even), Fraser A. Gorman, Seja, Seagull, Adrian Stoyles (Gin Club), Lisa Mitchell, Carry Nation, Esther Holt, Davey Lane, Kat Spazzy, Liam Linley, Spares, Bob Harrow (Immigrant Union), Yuko Nishiyama, Esther Holt, Lily Parker, Banoffee…and of course me and my wonderful band.
JOIN THE MAILING LIST HERE SO YOU DON'T MISS THE PARTY NEXT YEAR.
____________________________________
Let's Get Trivical!
I intermittently write and host music trivia at various venues in Melb! You can even hire me for parties and stuff. I'm very entertaining if you have a very niche sense of humour. Otherwise, I am possibly alienating.
Lols, just jokes. I am great fun for the whole family.
More info at www.facebook.com/letsgettrivical or www.twitter.com/letsgettrivical!